Testimonials provide an unbiased view as to our ability to exceed expectation. Thank you to our clients who took time to say some lovely things about us.
An engaging presentation; entertaining to listen to but also informative. The trainer gauged the audience well, with a diverse audience to cater to.
I thoroughly enjoyed the training session I attended. I really felt like I took so much away from the session, because the presenter was so inspiring. They were very positive, clear and energetic.
The trainer had a good understanding of school life.
Delightful, informative and engaging!
"Very informative and interesting as usual"
"Totally new to SBM Services and very impressed with the information given"
"Thank you for the training – I loved the handy tips provided during the training"
"Extremely useful and well presented"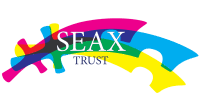 "I always find your workshops so informative. It was informal enough that we could still ask questions in the chat but well structured and all the main points covered including some well needed reminders. You make my life so much easier at this time of year. Thank you!".